by Mitchell W.
With Raya only 3 weeks away, we know it is gonna be hard to get all your stuff in order and prepared for the huge celebration...or is it?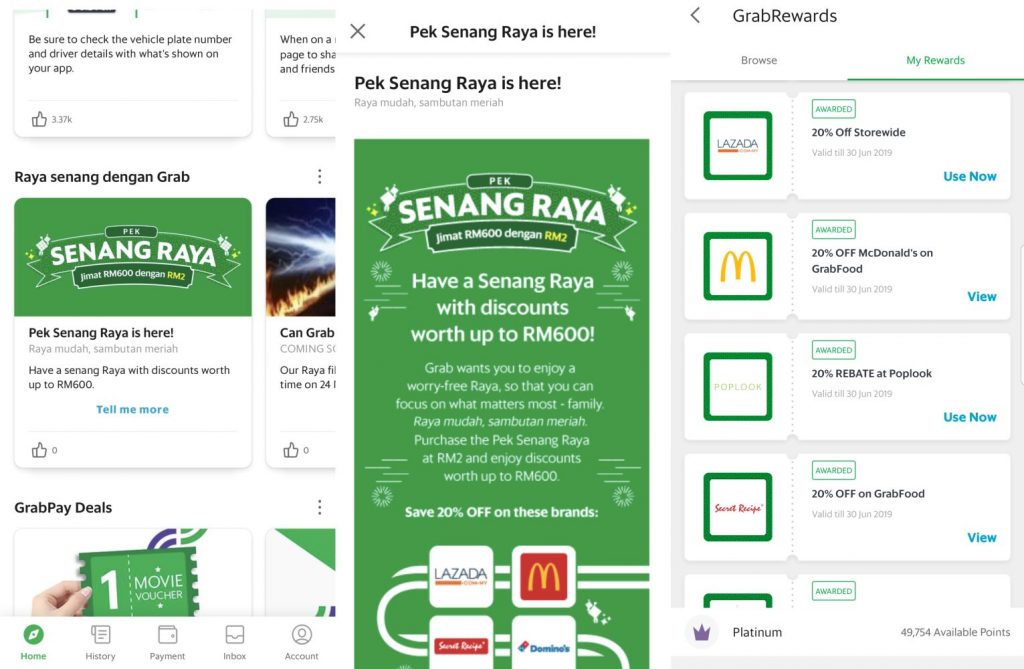 For only RM2, get yourself Grab's #PekSenangRaya offer right now and save yourself up to RM600 -- more money to spend on shopping after all.
Here's what you'll enjoy for just RM2:
Great offers valued up to RM600 in vouchers, all throughout your Aidilfitri celebrations.

41x Promo Codes/Vouchers that you can use for:




- Grab rides




- GrabFood services




- GrabExpress package deliveries




- GrabPay Credits for your shopping expenses & travel deals.
What More Can You Ask For???
Whip out your phone right now and click on your Grab app to purchase the #PekSenangRaya offer for just RM2!
Offer is only available till 17 JUNE 2019 -- while stocks last, so don't waste another second yo!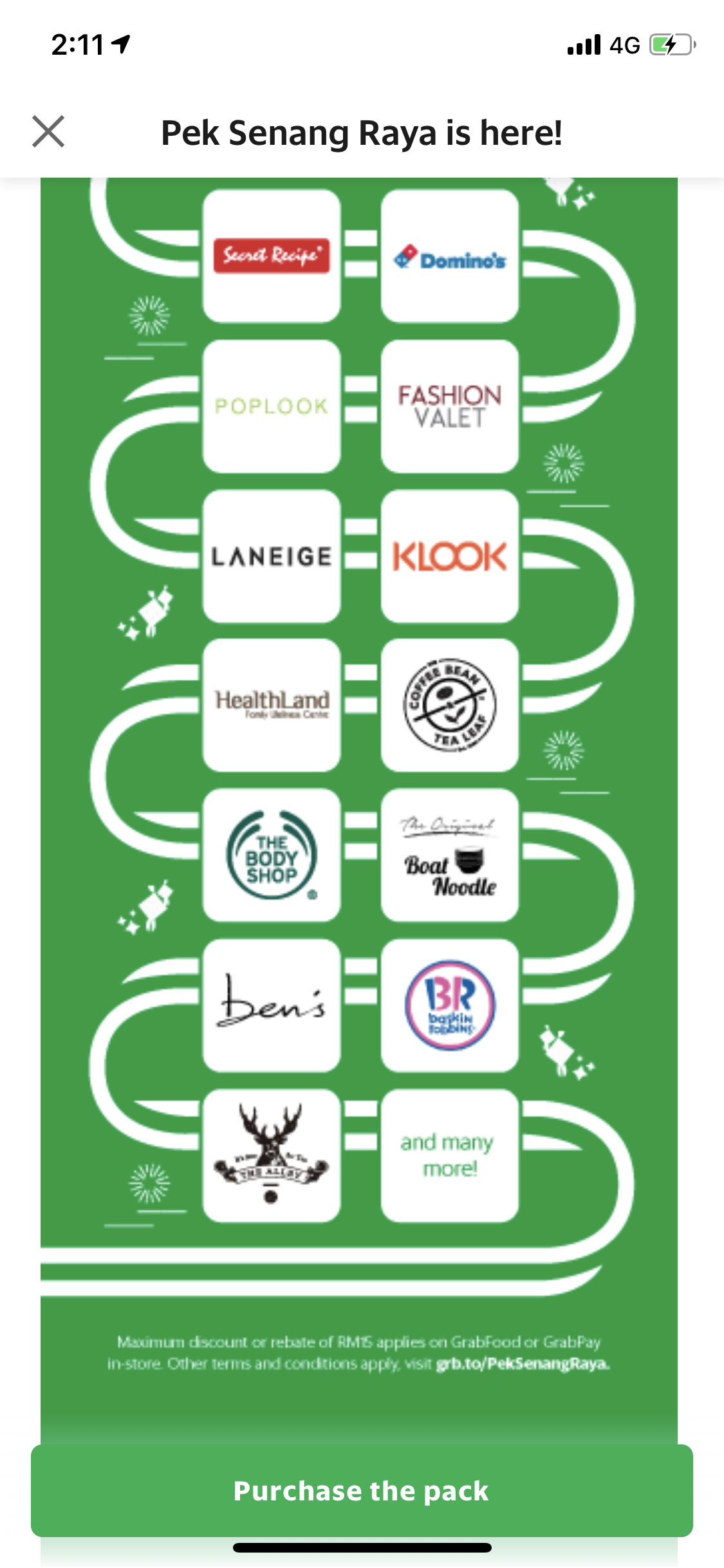 We've got more info for you!
1. Enjoy 20% Discount when you order with GrabFood OR 20% Rebate when you pay with GrabPay at these stores: Domino's, The Alley, Baskin Robbins, Ben's, Boat Noodle, McDonald's, Secret Recipe, Dave's Deli, etc.
I'd rather order with GrabFood and avoid the hassle of finding parking...and also keeping off the roads -- unless you love the traffic jams la.
2. Use GrabPay Credits when you're shopping, and receive 20% Rebate at these selected stores: Fashion Valet, Poplook dan Bubble Gum Wax. Also, save 20% on your shopping by using the vouchers here: Laneige, The Body Shop dan Lazada (All storewide!)
3. Travel with 20% Discount when you purchase packages with KLOOK and OYO, and also enjoy 20% Rebate when you're buying tickets at KLIA Express!
--------------------------------------------------
--------------------------------------------------
Once you've purchased the #PekSenangRaya deal, all the vouchers and promo codes can be found in the Grab app: GrabRewards > My Rewards.
Happy shopping and enjoy your Raya holiday!