You may be familiar with names such as Bape, Supreme, Off-White and RIPNDIP…
Just how much have these brands made your wallet weep?
Me when I open my wallet
--Young people (yes, us, we're still young) nowadays are now commonly referred to as the "Millennial Generation" (Gen Y) – people born between late 1980s - 2000s, who reached adulthood in the early 21st century.
It may not be startlingly obvious – but Millennials have undoubtedly influenced how brands choose to market their products.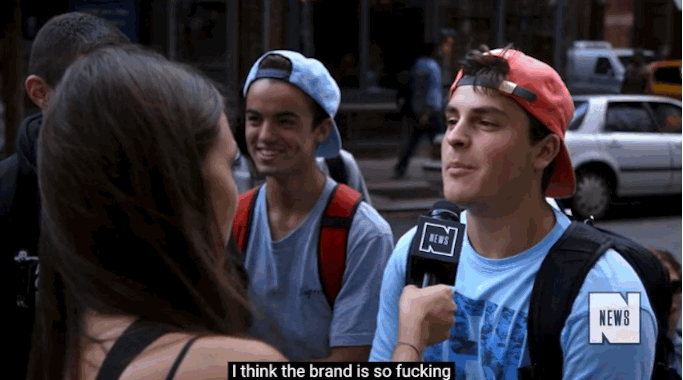 Creating hype and going viral is the ultimate goal, and news like ridiculously looonnng queues outside flagship stores are…well, good publicity.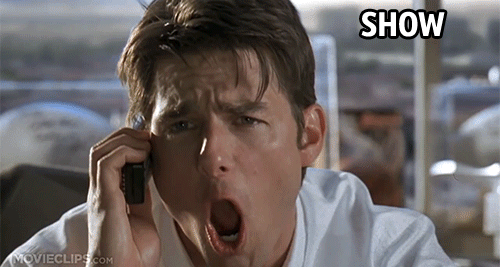 Le big corporations when they see you queueing outside their stores
--So one thing's for sure – Millennials think differently about brands.
Compared to people from our parents' generation, who type on their phones using one finger…we are obviously more digital-savvy.
My parents be typing like this...sorry mom and dad!
---Thanks to social media, we are constantly hyper-stimulated with the latest news and trends, and most of us have FOMO on the latest trends.
We want to foster a unique sense of self by buying into...well, mainstream hype. #firstworldproblems
Don't understand why you're acting this way?
Fear not, join Friday (that's me!) as we delve headfirst into the streetwear x pop culture phenomenon.
Are you ready?
--------------------------------------------------
Just…What Exactly is "Streetwear"?
Streetwear was birthed in the era of early hip-hop and punk rock in the 1900s.
Initially, it was made popular due to the prominent Californian surf and skate culture at that time -- where surfers and skaters would DIY their own unique shirt prints.
The Tony Alva Team. Tony Alva was a highly influential skateboarder in the 1900s, and he helped design an early version of the well-loved Vans sneakers!
(Image credits: MASK Magazine)
---As time passed, streetwear started drawing inspirations from other elements of fashion, such as sportswear, Japanese street wear and haute couture (high fashion – exclusive custom-fitted clothing).
Nowadays, streetwear commonly includes casual pieces such as T-shirts, sneakers, hoodies, jackets, caps and beanies.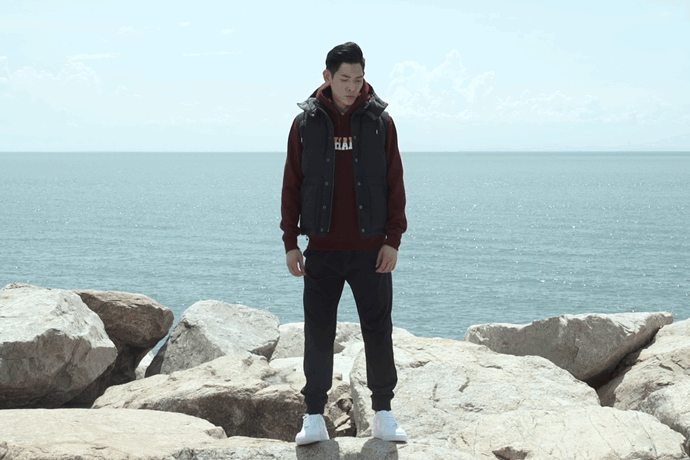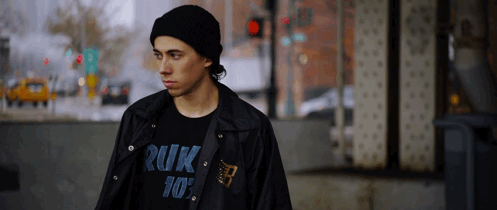 We needed to get actual facts from someone who has experienced the rise and evolution of streetwear throughout the years...so I dived deep into the Interwebs and found something interesting from Hypebeast's Streetwear Impact Report:
---"For people of my generation, streetwear is just the stuff that we grew up with. Those are the moments in your life that you find yourself, and find ways of expression through the things that you associate yourself with. And obviously, clothing and sneakers, that was a big part of our youth."
-Daniel Arsham (Contemporary visual artist and Hypebeast's Top 100 Influencers, 2017)
---Wow, that sounds…deep.
Can't even see Adele rolling here...
---As Arsham further explains in that interview, streetwear is bigger than just style – it is a movement of people with like-minded ideas and shared interests, and its difference with high fashion was that there was a level of authenticity that came with it.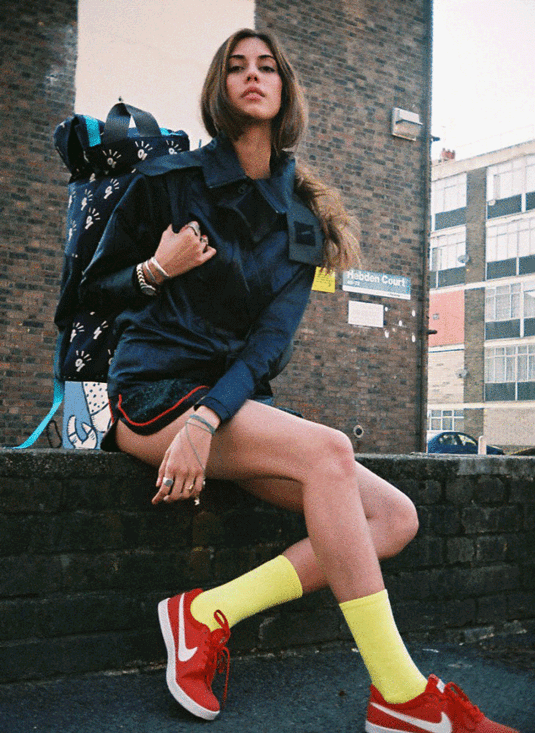 Streetwear is just looking cool a movement of the people
---Now, before we bring a magnifying glass to what "streetwear" means today, let's have a look at some incredibly viral clothing collaborations that have made headlines worldwide:
A Viral Spiral: Streetwear x Pop Culture Chaos
H&M x Moschino
Moschino (pronounced as 'Mos-kee-no' guys!) is a luxury Italian fashion house perhaps most well-known for their distinctive teddy bear/hybrid motifs.
It was founded in 1983 (that's 36 years ago) by Franco Moschino, who ran away from home when he was younger to study fashion.
Franco Moschino's father had an iron factory, but he ran away to pursue his passion instead. That is dedication.
As Franco has passed away, the designs of Moschino are now done by Jeremy Scott.
...and who does not know H&M?
H&M is a well-known high-street fashion brand – 'high-street' being a British term used to describe the main street in town where all the shops and banks situate, and not to be confused with the term 'high-fashion' (high-street fashion = ordinary fashion you can buy; high-fashion = super expensive wallet-killing fashion).
In any case, this particular H&M x Moschino collaboration in 2018 had people camping outside selected stores on the day before the limited launch in Avenue K, Malaysia.
People were pushing their way in once the doors were open, running and grabbing everything they could get their hands on in a frenzy.
Omg chill guys. It's just clothes geez...
Here are some of the items from the H&M x Moschino line:
This collection is so dazzlingly bright. It may be temporarily blinding as to not let yousee how much it actually cost. #conspiracytheory
From the men's collection. Do you know what the left item reminds me of?
Yes it really reminds me of this guy. PPAP!
If you are interested, you can see the full collection here. The website has a really cool interface! Scroll all the way down for a surprise.
--------------------------------------------------
Uniqlo x KAWS
The Uniqlo x KAWS collection was a collaboration between American artist Brian Donnelly (I wonder if the people who fought for the shirt even knew his real name) and the minimalist Japanese fashion brand.
It included a variety of T-Shirts as well as bags and the price range of the items was between RM59.90 - RM69.90.
As KAWS announced that this would be its last partnership with a fashion brand, this particular collaboration became limited edition and highly coveted.
You may have seen our fellow Malaysians re-enacting a Train to Busan scene as they clawed and climbed their way in once the gates were open!
Check it out below if you haven't:
I thought the doors were going to break!
On second thought, zombies are more well-behaved.
Honestly, it was rather disheartening to see people screaming and being uncivilized to each other just because of a printed T-shirt.
I particularly felt bad for the Uniqlo workers who had to handle such an unruly crowd!
Uniqlo staff low-key judging you
Based on reports, the restocked tees were sold out in just 2 minutes!
There are also alleged reports of people who just grabbed whatever they could in order to sell the products for double or triple the original price!
Some items from the Uniqlo x KAWS collection:
They all look a little cross-eyed if you ask me. Heh.
--------------------------------------------------
PUMA x BTS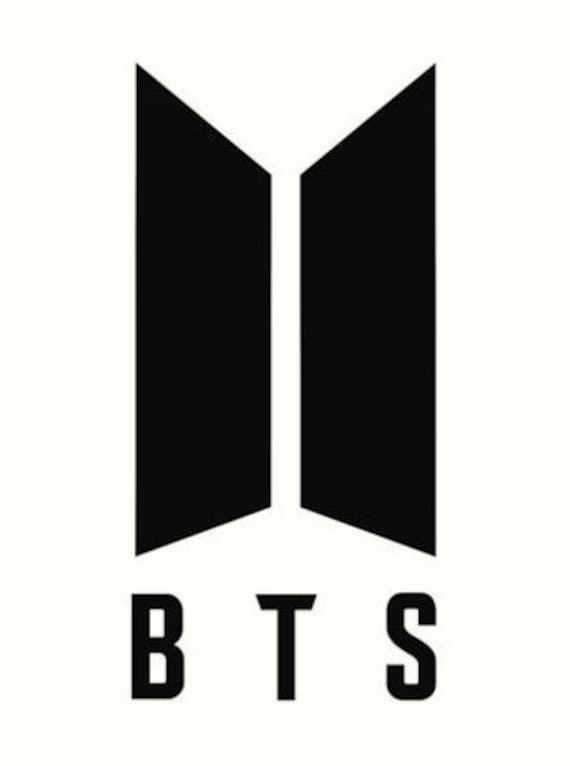 In 2018, K-Pop group BTS (Bangtan Boys or Bulletproof Boy Scouts) made global headlines as they won the title of 'Favourite Social Artist' in the American Music Awards. BTS has worked with Puma for 5 years, the most notable of which is arguably a Puma basket sneaker inspired by their signature style.
Unsurprisingly, it sold out within a short period of time due to support from their gigantic fan base!
The sole features the band's insignia (meaning thank you).
You really gotta check out their advertisement. It feels like a relaxing ASMR/K-Pop hybrid video.
BTS = Buy This Shoe!
PS: Rumour has it that a FILA x BTS collaboration will be dropping soon!
--------------------------------------------------
Pestle and Mortar x KFC
Did you know that finger lickin' good KFC has been in Malaysia ever since 1973? Not too long ago, they announced that they were doing a surprising collaboration with Pestle and Mortar, a Southeast Asian inspired clothing brand founded by a fellow Malaysian, Mark Koh.
A nostalgic photo of Malaysia's very first KFC
(Image credits: World of Buzz)
Streetwear and fast food is definitely an odd combination, but it turned out to be a commercial success, with the items all sold out within a short span of time.
Colonel Sanders smiling from above.
I LOVE this particular collaboration the most out of this list, as it tastefully blended (no pun intended!) Malaysian motifs and our beloved KFC into very cool and aesthetically pleasing streetwear -- inspired by Malaysians for Malaysians!
There were 11 items in the collection to represent the 11 herbs and spices of the secret KFC formula.
There's also had a killer advertisement video.
Seriously, this is one of the coolest ads I've seen in a while, with it's own original music!
I'm all for supporting anything Malaysian-inspired.
To make things even better, proceeds from this exclusive collection were given to Add Hope Malaysia, a charity initiative that aims to alleviate hunger. Power lah!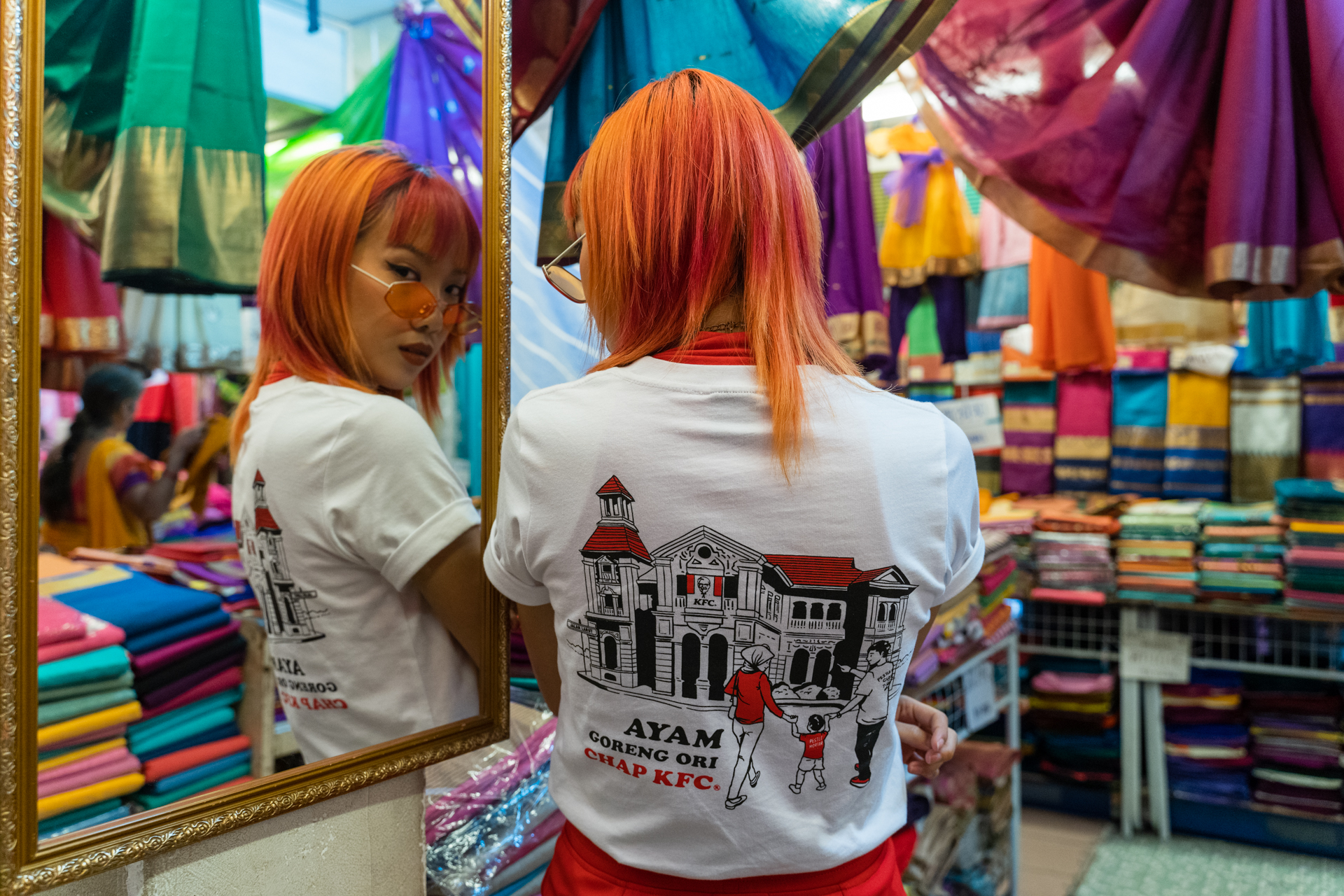 I love how they used a traditional Malaysian scene to create such a hip vibe
(Image credits: KFC)
--------------------------------------------------
So...Buy Now or Miss Out Forever – Is It True?
From the above examples, we can see that these mass-market collabs seem to be centered around limited edition stock in order to create a sense of exclusivity.
To answer the question of the title:
Collabs like the ones listed above allow for

expensive brands

to be distributed at a relatively

wallet-friendlier cost

.
Luxury brands, pop stars and artists can reach a wider audience without being exclusive to an elite crowd only.
Collabs also generate a sense of newness - which creates buzz and generates sales!
...and the limited stock means that there is big demand but a smaller supply! Hence it goes viral.
In a world of extreme digital accessibility, more people are trying to look different and stand out from the crowd.
Special...like everyone else wearing the same branded T-shirt ;)
...But is that truly the spirit of streetwear and fashion?
There is nothing wrong with appreciating fashion, as what you wear can change the way you feel and how you present your image to the world.
It doesn't matter how cool or pretty your clothes are if you're ugly inside!-
Streetwear x pop culture collaborations can be wonderful – they invoke nostalgia by using cultural references that we all love and are familiar with.
These collaborations can be important to someone as it reinforces their identity, like, guys, this is who I am.
"Who are you?" "Will I am" -
However...
I think that it is very uncool when people resort to fighting with others just to get their hands on something that would make them…well, feel cool.
In the olden days, streetwear was all about authenticity -- something that was always evolving based on cultural trends, something that bonded people with like-minded interests together.
So if you are relying on expensive items just to feel a sense of validation...you might want to re-evaluate your sense of self and find healthier ways to build up confidence.
Just...don't be like this guy
Remember this about fashion:
You are supposed to own what you wear, NOT let the clothing own you.
Always have confidence and stay true to yourself!
It's important to remember often times we are our own harshest critic.
Nobody notices us as much as we pay notice to ourselves.
It's more important to be happy guys!
Have a great day! #TGIF
Of