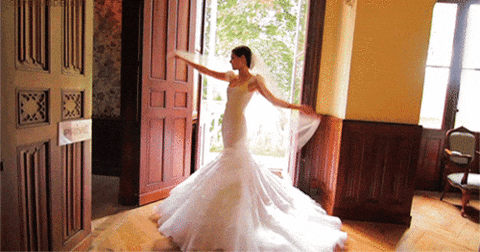 Has the bridal season started for 2020? Because here we have the new trend of 2020.
Fashion has started moving on from the ordinary mermaid dresses to jumpsuits.
Have you ever wondered how a Bridal Suit looks like?
Here you go:
Talk about elegance, comfortable and chic altogether in one?
Now we would not have to worry about tripping over things or stepping on the gown with our 5 inch heels.
Overall, it's like a dress but styled as a pantsuit.
NOW, which do you prefer?
A dress or a suit?