Sofia Cholan acknowledged that she had a weight problem and sought for a fitness program that would help her shed off her excess weight.
When she DM-ed a local gym to inquire for a personal trainer that is willing to help her for a minimal fee, what that gym did next was really expected -- and frankly horrifying.
"I DM-ed this gym because I saw that they had a weight loss challenge that was completely free (upon interviews and what not) and also they had classes that are well over what I can spend a month on fitness," she explained in her Instagram post.
"So I inquired if there was any program or willingness on their side to train me with a minimal fee or less than their usual classes. (Mind you, this is considering the fact that they can't even be operational at this time)."
This is what the KL-based gym, Fitness Champ, responded:
WHAT?!
THAT WAS REALLY UNCALLED FOR RIGHT??
"If you can afford to go overseas I'm sure you can afford our RM880 fees, honey," responded the gym, unprofessionally.
"All I hoped for was a way to help me train and hopefully lose weight since I've been struggling for so long and they seemed like a great place to start but I guessed wrong," Sofia said.
"I've been bullied before, but I've never been bullied by an organisation that claims to be "for women by women". How can you attest to that statement if this is how you respond to people?"
The gym even "cyber-bullied" Sofia by posting her photo in their Instagram account!
Fitness Champ gym supposedly did this just to prove that she actually was rich, I assume?
The gym even captioned a post showing the screenshot of the conversation and a series of her personal photos as "Hmm 🤔 what do you think? Should we 'help'?"
Gosh this is just sickening...this is very unnecessary don't you think?
So much for "professionalism" guys...
The KL gym continued to humiliate Sofia by posting a weight-loss program promo with the caption, "Remember, we don't want someone that is rude, not taking this seriously, hard headed and no manners."
The prideful gym continued by boasting that it has been "featured" in JD Malaysia and Nike -- not to mention that it threatened to "see Sofia in court."
Wadaheck is this??
Not that we're taking sides but if you think about it, did the gym really need to respond in such a way?
...and then to post someone's personal photos on your own social media page, just to humiliate the person?
In any way you think about it, this is just wrong in many ways.
"It is NOT OK to cyberbully people, anyone, let alone potential customers. My point for posting this incident up was not to say 'oh look guys this gym isn't giving me X because XYZ'," said Sofia.
"No, it was to show people that there are businesses running merely based on putting other people down yet pride themselves of being an empowering and safe space for women."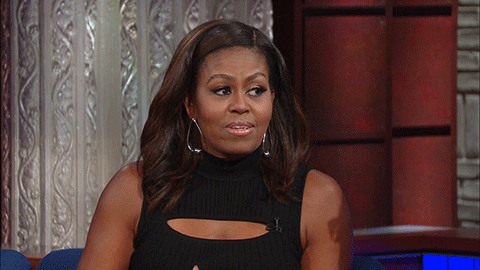 Since this story went viral, Fitness Champ gym has switched its Instagram profile to "PRIVATE" and deactivate its Facebook account.
We continue to encourage Sofia and all who are looking to live a healthier lifestyle to find what suits you best and never let any business "bully" you just cause of money.
After all, there are so many #HomeWorkout tutorials online -- which are FREE!