Recently, a Malaysian Youtuber Alyssa Dezek has made headlines for purchasing her first car. So what's the big deal about purchasing a car?
Well, she is only AGE 12!
According to The Star, Alyssa's income comes mainly from her YouTube Channel. Having over 3 million followers and videos with 300 million views, social media tracking site Social Blade made an estimation that Alyssa can easily earn from US$7,000 to US$100,000 per month from YouTube.
After conversion, she earns about
>RM29,942 to RM427,750 per month
Which is
>RM360,000 to RM5,133,000 per year
You can actually buy a BMW or a Ferrari with that amount of money, but she chose to buy a
RM360,000 Vellfire.
Watch This: https://www.instagram.com/p/CCSTovbgBKE/
(Ala, why not Ferrari or BMW?)
>
On the bright side, if I have that money, is there still a point for me to go to school?
Some netizens criticise her parents for not managing her finances well and encourage her to save her money for future investments.
(Well who are you to say I can't spend? This is my money. I spend on what I want lah.)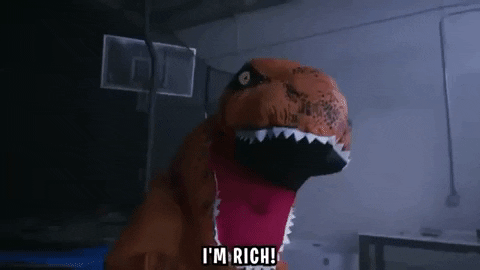 What do you think? Imagine you are rich and famous at age 12, what would you do with your money? Comment below =)
Having FOMO? Follow us on Facebook, Instagram, and Youtube for more stories and updates.