Let's face it, retail brands are now on the edge ever since many countries have gone into a lockdown. However, iconic fashion house Burberry believes it's time for a new invention. From a top British icon to 'chav check' and till today, a luxury brand that first sets up a social retail store in China. Have you ever wondered what's happening behind the brand?
In 2006, the brand along with the CEO at that time, Angela Ahrendts made a statement that Burberry had a brand vision of being The World's First Full-On Digital Luxury Company. Ever since then, the company has never stopped connecting with Millennials by making the brand more relevant to our culture.
"I grew up in a physical world, I speak English;
The next generation is growing up in a digital world, they speak social."
Angela Ahrendts
Who says that businesses can never survive the pandemic? To Burberry, it's all about moving forward!

The brand has recently upped their game by partnering with technology giant Tencent to introduce the first ever luxury social retail store in China's technology hub, Shenzhen.
Now, Burberry has transformed themselves from an aging British icon to a millennial's favourite global luxury brand.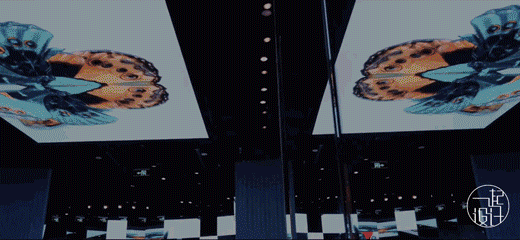 Okay enough intro! Let's jump into the exciting part – a virtual tour to …
A STORE OF TOMORROW FOR TODAY
Store Area & Design
Burberry store sits on an area of 539sqm, featuring a unique design with a wide range of material and textures – from plywood to mirror and high gloss finishes.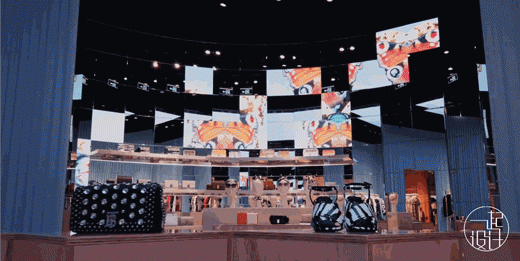 INSTAGRAM ALERT!! The store is also complimented with impressive exterior décor – it's almost like entering a whole world of Thomas Burberry Monogram.
The Shopping Concept
The store offers a wide range of items from the latest collection to Shenzhen only EXLUSIVE pieces ... (you definitely need some luck to add that into your wardrobe sobs)
And the most exciting part is every stock are labelled with a QR code – where consumers can easily unlock all the product information on their digital screen (and minimise the needs of talking to actual person...hehe. YASSSS for introverts! SHOO...).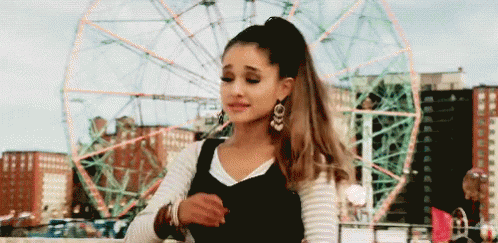 When you enter the store, consumers are welcomed with a huge and interactive window – 'Mirror Realm of Memories', inspired by the brand's mirrored runway. As the name suggests, the window illustrates every visitor's shape and response to body movement, and it changes through the seasons to reflect the latest collections (FUN!!!)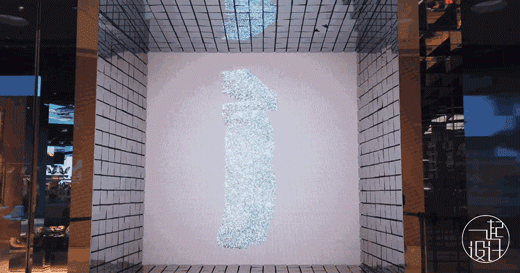 WeChat Mini Program + Social Currency
In partnership with Tencent, Burberry Social Retail Store has implemented an interactive program to bring social media interactions into physical retail environment. This mini program allows customer to unlock exclusive content and personalise their experiences (with social currency). Not only that….it also provides a platform for customers to explore the store and product, make appointments, engage with other customers (PLUS EARNING SOCIAL CURRENCY) and reserve tables at their in-house Thomas Café.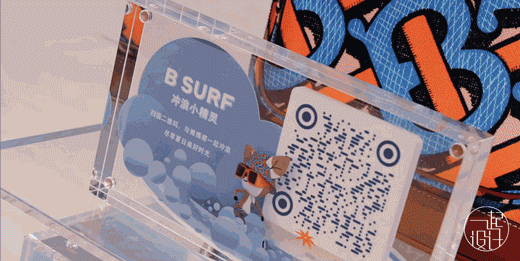 "…Burberry's social retail store in Shenzhen is a place of discovery that connects and rewards customers as they explore online and in-store. It marks a shift in how we engage with our customers…"
Marco Gobbetti (Burberry CEO)
In addition to that, every customer will be assigned with a personalised avatar – a cute bambi-like avatar that evolves as the customer uses the platform.
Fitting Rooms
Ever wonder how fancy can a fitting room be... yea me too. Burberry retail store has brought the fitting rooms game to another level and it is beyond words can describe.
There are 3 rooms in total, featuring three distinctive concepts to reflect Riccardo Tisci's house code – the Burberry Animal Kingdom, Reflections, and the Thomas Burberry Monogram.
(You can even customize your songs genre inside the room)
Thomas's Cafe
Ah right. They sell egg fried rice here (yess.. BURBERRY NASI GORENG). #notyourtypicalbritishhighteaplace
Don't worry, it's not the British fried rice that Uncle Roger disapproves!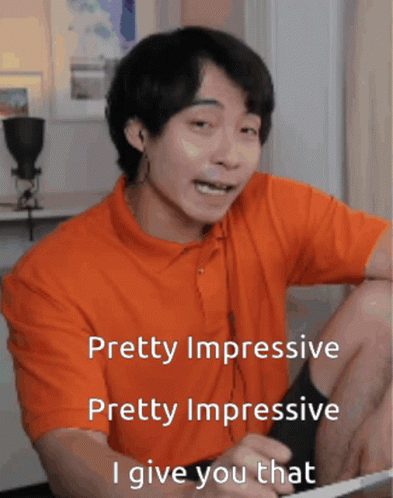 Ok jokes aside, Thomas's Café is named after the brand's founder Thomas Burberry. It features modern elegant design with high-gloss beige with chamfered mirrors (and rest-assured the whole café is mirrored – even the table tops), animal patterned wall panels and layers of sandy-coloured curtains. The café also serves as a social event space for workshops, exhibitions and live performances.
Insider news #1: it's fully booked almost every day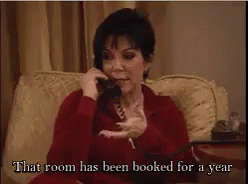 Insider news #2: A high tea set costs 698 RMB which is approx. RM 425.
(Oops another reason to work harder … can't afford a designer coat yet, but maybe buy yourself a Burberry high tea set first?)
Okay peeps! That marks the end of our virtual tour. Fascinating right? The whole collision between social media & technology with a physical store. It's foreseeable in the near future that this concept will be implemented everywhere we go. We can start to interact with other consumers and even customise our own shopping experience. Soon, we will live in the world of social and technology.
See peeps! 2020 is not that bad after all. Though we don't have flying cars, at least we have a social retail that allows us to interact with a brand in a way that never happens before....and it's with a BRITISH AGING ICON (that we thought its gonna die).
So maybe when RMCO and the pandemic is over, travel to Shenzhen and include Burberry in your travel list You wouldn't want to miss this experience for your social media right?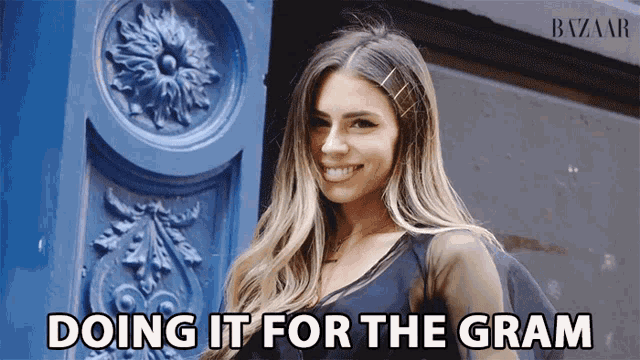 "This store explores a relationship that blends the digital and the physical realms in an exciting new concept."
- Riccardo Tisci (Chief Creative Officer of Burbery)
For the time being, let's enjoy some view of some Chinese celebrities posting on WeiBo:
Though the website is in Chinese, you can always scroll through for your leisure while being stuck at home: https://cn.burberry.com/burberry-open-spaces-shenzhen/
Hehe!
Credits to WeiBo, Burberry China and WeiXin for the resources.
FOMO much? Follow our Facebook, Instagram and Youtube for more updates