It's a sad day for Mario Kart fans worldwide who always wanted to travel to Japan. As Tokyo is one of if not the most interesting cities to visit in the world, one of the top attractions there has sadly lost a long court battle and is subjected to shutting down.
The Tokyo Mario Kart Tour is one of the most famous tours available in Japan of that time as tourists can dress up in onesies of the Nintendo characters and ride about in the streets of Tokyo in a go-kart.
Unfortunately, the company had lost a battle against Nintendo who had filed in a case over intellectual property (IP) issues. Initially, the company was known as MariCar and had rebranded as Street Kart. They had to pay JYP 50 Million (~RM1.95 Million) in damages after violating the IP rights of Nintendo.
The dissatisfaction from Nintendo had been going on since 2017. The initial issue was only due to MariCar's services offering their participants to dress up in the character. The issue worsen in 2018 as there was a hit-and-run accident that could have been bad for the company's image.
As MariCar was unsatisfied, they even attached a sticker to the back of their Go-Kart. In between this, they were appealing to the court of Japan and had lost the battle. Originally, the company was fined JYP 10 Million (~390K) and it was increased to JYP 50 Million (~1.95 Million).
Now, due to Covid-19, it has seriously affected the tourism industry worldwide. Businesses such as MariCar/ StreetKart had also been hit pretty significantly. In addition to this, the company's final avenue of appeal has been exhausted with Japan's Supreme Court upholding the decision.
The company did attempt a crowd funding campaign called "Save the Street Kart" but was unsuccessful as they did not come close to the JYP 2 Million (~RM 78K) target.
To read Nintendo's official statement, click here.
Guess we'll have to stick to playing Mario Kart on the Switch or mobile phone now :(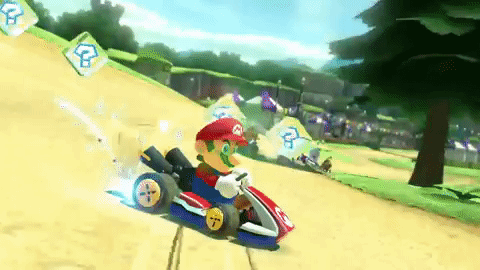 Credits to SoyaCincau for the initial coverage.

FOMO much? Follow our Facebook and Instagram for more updates.